Why Some Insurers Are Canceling Homeowners Policies in Georgia — and How You Can Avoid It
By Velox | September 25, 2023
Recently, Farmers Insurance in Georgia shocked their customers by sending out a "Notice of Non-Renewal" on July 6 to thousands of homeowners, stating their policy would be canceled by Aug. 20 unless they could prove their home's roof was less than 15 years old.
After a reckoning by the Georgia Insurance Commission on state laws that govern when insurers can radically change underwriting guidelines, Farmers walked back the plan.
This event and recent trends in Georgia's home insurance industry have thousands of homeowners concerned. With rising rates due to recent natural disasters, insurance fraud and lawsuits, what can you do to not only keep your homeowners insurance policy from being canceled, but pay less in premiums?
What Are Common Reasons an Insurer Might Cancel a Homeowners Policy?
Sometimes, insurance companies might have to drop a policy. Some of the most common homeowners policy cancellation reasons include:
Missed Premium Payments: Just like how Granny expects you at her table when she cooks her famous fried chicken, your carrier expects you to pay your premiums on time. They might have to say "bye-bye" to your policy if you miss a few.
Filing Too Many Claims: They might get a bit wary if you knock on their door too often. Filing numerous claims in a short span could raise some eyebrows.
High-Risk Conditions: If your property's looking like it's seen better days — say, a rickety ol' porch or a roof that's about to cave in — they might view your home as too risky to insure.
Changes in Property Use: Turning your home into a business or renting it out without letting 'em know? That might not sit too well with them. Always give 'em a holler if you're planning any big changes.
The Area's Risks: Sometimes it ain't about you. If your beautiful state faces things like increased risk of wildfires, floods, or other natural disasters, insurers might reevaluate coverages.
Insurance Fraud: Now, this one's serious. If there's any hint of dishonesty — like exaggerating damage or filing fake claims — they'll drop that policy faster than hot biscuits on a Sunday morning.
Cancellation Upon Review: Sometimes, after a regular review, they might just find that your property doesn't fit their criteria. It's rare, but it happens.
Of course, sometimes insurers cancel policies and break the law in the process of doing so, like in the prior story. Sometimes, the truth behind Georgia home insurance myths is stranger than fiction!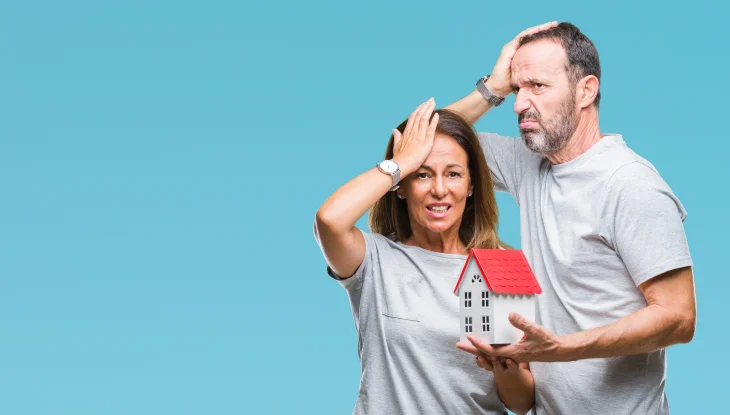 How Do I Lower the Risk of My Insurer Cancelling My Policy?
Look, nobody wants to be in this situation. To avoid it yourself, consider following a few of these tips:
Increase Your Deductible: A higher deductible means you'll pay more out of pocket before the policy kicks in, but it also can decrease the likelihood of you making smaller claims and can lower your premium.
Install Safety Measures: Installing smoke detectors, burglar alarms, and sprinkler systems can lower your premium and reduce the chances of a claim. Some insurance companies may offer discounts if you have these safety features.
Regularly Review Your Policy: Understand the coverage you have and make any necessary changes. This can prevent misunderstandings or unintentional misrepresentations.
Build a Good Relationship with Your Agent: Having open communication with your insurer can help. Let them know about major changes to your property and ask questions if you're unsure about any aspect of your policy.
Get Affordable Homeowners Insurance in Georgia Today!
Looking to save money on your homeowners insurance policy? Give Velox Insurance a call today at 855-468-3569, request a , or visit your local Velox Insurance office to speak with an agent in person.
Ready to Get a Quick Quote?