Boat Insurance Quotes
Find Affordable Boat Insurance
Before you navigate and enjoy the waters, make sure that you, your passengers, and your boat are protected with our boat and watercraft insurance coverage. Boat and watercraft insurance policies are essential for anyone who uses any type of boat or watercraft. This includes fishing boats as well as yachts, sailboats, cabin cruisers, motorboats, and other personal boats. The policy allows you to enjoy recreational fishing, cruising, and a variety of water activities without worrying about what will happen in the event of an accident or injury.
This insurance coverage can also include protection against natural events like hurricanes. This is an important detail if you are planning on vacationing in areas where the weather can become intense. Options include emergency towing protection, which allows the watercraft to be towed to the nearest available area for repairs. Boat and watercraft insurance can also allow you to enjoy sailing, fishing, and other nautical pursuits all year long.
Boat insurance coverage is available through Velox in Alabama, Arizona, California, Florida, Georgia, Indiana, South Carolina, Tennessee, and Texas.
Your Velox Insurance agent can help you find affordable coverage for your boat or watercraft. Call your local agent at 855-468-3569 or and start enjoying worry-free boating today!
Types of Boat & Watercraft Coverage
Below are some of the coverage options for your boat or personal watercraft. Your Velox Insurance agent will help you assess what type of coverage is best for your needs.
Ways to Save on Boat and Watercraft Insurance
There are a lot of ways to save on your boat and watercraft insurance premiums when you choose Velox Insurance as a partner. Here are a few tips.
Be a responsible boat and watercraft owner.
One of the best ways to save on insurance rates is to keep your boating record as clean as possible. Depending on the policy you have, using your boat without any accidents or violations for a consecutive number of years could make you eligible for a discount.
Pay for your insurance in full.
Like any other insurance policies, you can get discounts if you agree to pay in full instead of installments.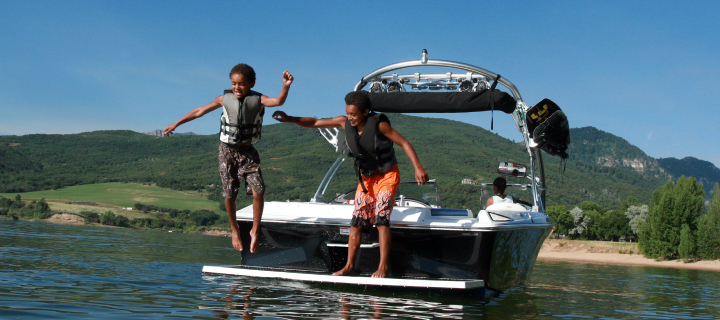 Adjust your boating insurance policy during the
off-season

.

Boating and watersports are activities for the summer. Thus, one would think that this type of insurance policy is only for the summer, right? But did it ever cross your mind that your boat is still at risk during the off-season? So, if you ever thought of canceling it, you should think twice!

If you want to save money on boat insurance during the off-season, you can adjust your liability limits by dropping other coverages like emergency labor and towing and uninsured boaters. Just always keep in mind that you have to re-adjust your policy before the next boating season.

If you want to know more about how you can save on our boat and watercraft insurance, our agents at Velox would be glad to help you. Visit the nearest office in your area or call 855-468-3569.
Why You Should Purchase Boat & Watercraft Insurance From Velox
Having the right coverage will ensure you have peace of mind, but it will also keep you from having to pay for damages straight out your pocket. Here are some of the things that you can expect from our policies.
Protection
Your boat and watercraft vehicles will be protected by our insurance policy. Note, however, that the coverage we give depends on the policy you purchased. With Velox, your water vehicles will be protected from accidents and damages, among others. You will also have the option of including medical coverage in case of injuries while using your boat or watercraft.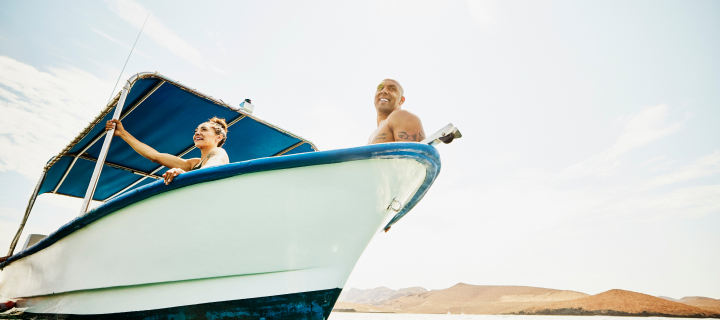 Savings, Discounts, and Competitive Insurance Rates
We offer discounts and competitive rates so you can save money on insurance expenses.
Excellent Service
We are committed to giving you an excellent service as we take care of your needs here at Velox. Purchase your boat and watercraft insurance online from us now! You can also visit one of our offices in your area or call 855-468-3569 to speak with an agent.
Frequently Asked Questions About Boat & Watercraft Insurance
What types of boats and watercraft vehicles can you protect with boat and water insurance?
Velox Insurance can protect a wide array of boat and watercraft vehicles. These include sailboats, jet skis, pontoons, fishing boats, cabin cruisers, as well as family and dinghy runabouts.
Why should I get a special insurance coverage for my boat?
Although you can get partial protection for your boat with your homeowners insurance, it only provides the basics and doesn't really protect your savings from various risks. Take for instance if your boat has been totally damaged by a storm or some expensive equipment got stolen, it could take a toll on your savings. With our boat insurance, you can purchase specialized coverage that will help you during emergencies, replace boat accessories, and even reimburse you if your boat is totally wrecked.
Will my boat be covered anywhere I go?
There are navigational limits on boat insurance policies. It may not include some areas in the state or the country for security or political reasons. That's why you need to make sure that it provides coverage in the places you frequently roam. Talk to our agents to know your navigational limits.
If you want to know more about our affordable boat and watercraft insurance, feel free to call us at 855-468-3569 or contact us online.
Three ways to get an Boat quote