Mobile Home Insurance
Get a Quote
This policy is similar to the homeowner's insurance coverage for single-family homes. It covers the structure of the mobile home, and this includes any extensions, sheds or garage units. Liability coverage protects you against any legal claims of someone who is injured on your property. Medical coverage protects you from the expenses incurred by someone who gets injured while at your residence. Optional coverage is also available for personal possessions, which are not usually covered under the basic Mobile Home Insurance policy. This type of coverage is important in areas of the country where flooding or fires are common. Extended policies can cover certain types of valuables like heirloom jewelry, artwork and other luxury items. Satellite dish and identity theft protection are optional items. In certain areas, items like mine insurance might be available because of incidents where underground mines collapse or shift position.
Currently Velox Insurance offers Mobile Home insurance in , , , , , , , and .
Coverage
Below are some of the coverage options for your mobile home. Your Velox Insurance agent will help you assess what type of coverage is best for your needs.
Additional Coverages (Included with Comprehensive)
Other Structures
Personal Property
Additional Living Expenses
Medical Pay to Others
Property Damage
Cutting Down on Mobile Home Insurance Expenses
A mobile home insurance can be costly. This is primarily because of the risks involved as mobile homes are made up of lightweight materials and their foundation isn't permanent. However, there are ways for you to get discounts on your premiums.
Why you should Get on Board with Velox Mobile Home Insurance
Mobile homes are treated differently than traditional homes because they do not have a strong foundation. However, no matter how your home is constructed, it is important to get the right coverage for your biggest investment. Here at Velox Insurance, we will make sure that you will get a reliable coverage that best suits your needs and budget. From a flexible coverage to very affordable rates to accommodating sales agents, we will make your experience with us hassle-free!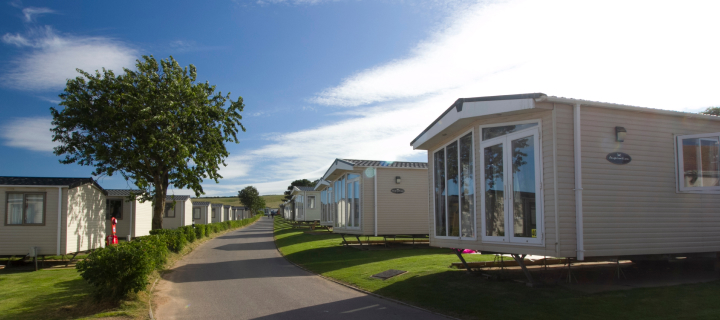 Have your mobile home insured now, visit us at our office near you or call us at 855-468-3569.
Things About Mobile Home Insurance that You Should Know About
How much will mobile home insurance cost?
Because mobile homes are considered to be risky, they tend to have more expensive insurance premiums compared to traditional homes. But you can still save money from expenses through qualifying for discounts.
Am I required to insure my mobile home?
It depends as it varies from one state to another. However, if you finance your mobile home through a bank or mortgage company, they would more likely require you to insure it before they give you a loan. Aside from that, your mobile home is likely to be one of the biggest investments you've made. Thus, it would make sense that you'd protect it by insuring it through Velox Insurance.
How much coverage do I need for my mobile home?
The amount of coverage you need for your mobile home varies depending on certain factor. Consider the value of your home and everything inside of it like appliances, art, jewelries, and so on. Another is liability; consider how finances can be affected in case of a large claim like accidents or injuries.
At Velox Insurance, our agents are more than willing to help you get all your questions answered regarding mobile home insurance. Call us at 855-468-3569 or visit us at our office nearest you.
Three ways to get an Mobile Home quote