Compare Landlord Insurance Quotes
Find Cheap Landlord Insurance
Owning property can be financially beneficial, but it can also make you liable for damages. Landlord policies can be used on a single-family home that is being rented to a tenant. It can also apply to other living quarters like apartments, mobile homes, condos and duplex units. Landlord insurance is usually classified as a liability policy.
Property insurance is available separately. Both of these categories will protect the landlord against financial losses that occur during the rental process. Liability protection covers only the portion of the property that is being rented, but it also covers equipment used for the care of the general facility. This can include items like added-on structures, fences and some personal items that are used to maintain the property. An example of this is a personal lawnmower. This type of policy typically has a limit on the coverage amount, and deductibles often apply. Property coverage applies to items like structural renovations. Optional levels of coverage are available.
Currently Velox Insurance offers Landlord insurance in . Velox Insurance works with major carriers so we can get you the best price on landlord insurance coverage for your investments.
Whether you own hundreds of properties or just one, we'll help you find the best coverage and the most affordable rates. Let us give you a quote and start saving money today!
Call your local agent at 855-468-3569 to start saving money on your landlord insurance today.
Why Trust Velox for Your Landlord Insurance?
At Velox Insurance, we provide you with a convenient approach to process your insurance needs. We have tools and online technology that would make it easier for you to request for a quote and reach our agents. We will provide your properties with protection that will keep them protected from the elements and tenants. You can also qualify for discounts that will help you save more money. In addition, we are committed to giving you a hassle-free claims service when tragedy strikes your home.
To know more about our reliable landlord insurance, contact a local agency today or give us a call at 855-468-3569.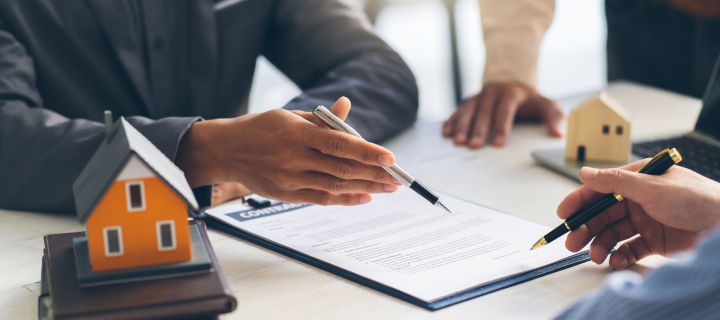 FAQs
What is Landlords' Insurance?
Landlords' insurance is an insurance policy that covers a property owner from financial losses connected with rental properties. The policy covers the building, with the option of insuring any contents that belong to the landlord that are inside.
Landlords' insurance is often referred to as buy-to-let insurance, however buy-to-let insurance is a type of landlords' insurance. It is important to distinguish between buy-to-let insurance which generally covers one property that has been purchased with a buy-to-let mortgage, and multi-property insurance, which covers two or more properties. Each of these types of landlords' insurance covers different things.
For more information about the discounts you can qualify for, call us at 855-468-3569 or contact a local Velox Insurance agency.
What is Usually Covered With Landlord Insurance?
The policy will normally cover standard perils such as fire, lightning, explosion, earthquake, storm, flood, escape of water/oil, subsidence, theft and malicious damage. Each insurance policy is different and may or may not include all these items. Optional coverage might include accidental damage, malicious damage by tenant, terrorism, legal protection, alternative accommodation costs, contents insurance, rent guarantee insurance, and liability insurance.
Landlords' insurance policies typically do not cover any personal property belonging to tenants, or otherwise protect the interest of tenants; although a liability policy protecting a landlord or property manager will be of benefit to tenants should they incur a loss for which the landlord is responsible.
Do you have questions of your own? Feel free to pay us a visit at our office nearest you or contact us through our website.
Three ways to get an Landlord quote