Compare Commercial Auto Insurance
Affordable Commercial Car Insurance – Quick and Easy
A commercial auto insurance policy covers physical damages to business vehicles like cars, vans, and trucks. This is different from the type of auto insurance policies that cover personal vehicles. Business and commercial auto insurance is a separate item because of the high level of risk that goes with operating business vehicles. This coverage can apply to heavy equipment vehicles like semi-tractors and other large trucks. It can also apply to commercial trailers and other automobiles if they are used exclusively for business purposes.
If you are running a small to medium-sized business with two or more vehicles dedicated solely to business purposes, consider commercial fleet insurance. Fleet insurance is ideal for a business searching for coverage on any kind of motorized equipment such as vans, cars, trucks, tractors, tractor-trailers, buses, and SUVs. Many of these businesses are small trade companies that are looking for cheap fleet insurance coverage to keep overhead low as they improve the stability and/or scale of their businesses.
These policies usually include commercial auto liability, physical damage, medical expenses, uninsured motorists, and hired vehicle protection. Rates can sometimes be adjusted to reflect the busy and slow seasons where the level of risk is different. Business vehicles should always be insured to protect the company against claims.
Currently, Velox Insurance offers commercial car insurance in Alabama, Arizona, California, Florida, Georgia, Indiana, South Carolina, Tennessee, and Texas. A Velox Insurance agent can help you find affordable commercial auto coverage for your vehicle. Call your local agent at 855-468-3569 or online to protect your commercial vehicle today!
Types of Commercial Auto Insurance Coverage
Below are some of the coverage options for your commercial auto insurance. Your Velox Insurance agent will help you assess which policy is best for your needs.
Get Discounts for Affordable Commercial Auto Insurance!
The cost of your commercial auto insurance varies depending on driving history, age, zip code, and other factors that will be considered. Fortunately, you have control over your insurance rates. Being a responsible driver and training your employees to be responsible can qualify you for lower rates at Velox. Aside from that, we also have the following discounts for you to enjoy!
Know more about deals and discounts by calling us at 855-468-3569 or visiting our office nearest you.
Why Choose Velox Commercial Auto Insurance
Commercial vehicles are vital for your business to run properly. Without them, you cannot deliver the goods and services that your clients are purchasing from you. That is why it is very important that you get the right protection from a reputable company. At Velox Insurance, we are committed to giving you reliable insurance coverage that is priced competitively. You will be able to enjoy flexible coverage that is tailored according to the needs of your business. Give yourself peace of mind and buy commercial auto insurance from us! Call us at 855-468-3569 or for more information about our insurance policies and coverage.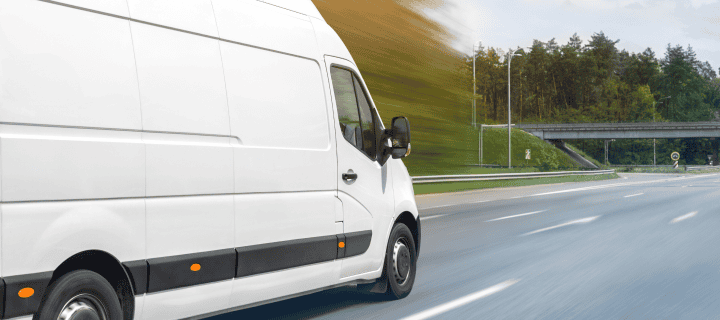 Common Questions Asked About Commercial Auto Insurance
How does commercial auto insurance work?
Commercial auto insurance provides coverage to vehicles that are utilized for business purposes. It doesn't only cover the vehicle itself, but the driver and passengers as well. Being a business owner, you may buy commercial auto insurance for one or more vehicles. We offer a wide array of optional coverage, allowing for more flexibility in terms of your needs.
Why should I get a commercial auto insurance policy?
You need to get a commercial auto insurance for any of the vehicles used for your business because your personal automobile insurance policy won't be able to protect your commercial vehicles. It will also help your business in saving money from the costs of property damage, injuries, and other accidents. Aside from being vital to your business, commercial auto insurance is also required by law.
What is covered in a commercial auto insurance policy?
Aside from financially protecting your business, commercial auto insurance protects your employees in case of accidents. It also covers the vehicle, equipment, and the merchandise inside while in transit.
What types of commercial vehicles are included in the coverage?
All types of commercial vehicles are included in your commercial auto insurance coverage.
Purchase affordable commercial auto liability insurance online today. If you have more queries, you can contact us online or call 855-468-3569 to speak with an agent.
Three ways to get an Commercial Auto quote