Motorcycle Insurance Quotes
Cheap Motorcycle Insurance – Quick and Easy
Motorcycles operate on a different terrain than automobiles and trucks. This is true even when sharing the same road. Bikes are small and hard to see, and the chance of an accident occurring is high. The risk factor means that insurance prices will reflect the potential cost of medical expenses. If you are injured on a motorcycle, the injuries tend to be more severe than other types of accidents.
Liability coverage will depend on the make and model of the motorcycle as well as the limit to the total coverage amount. The policy can be tailored to reflect your level of use and other factors. Comprehensive coverage pays for non-collision incidents like vandalism and theft. Separate coverage is available for under-insured and uninsured motorist protection. Many variables affect the total cost of the policy. This includes your age as well as the year of the motorcycle. It can also include the total number of miles and even the location where the bike is stored.
If you're ready to start shopping for motorcycle insurance online, view our coverage options below. Your Velox Insurance agent will help you assess what type of coverage is best for your needs. We offer motorcycle insurance coverage in , , , , , , , and . Call your local agent at 855-468-3569 to start saving money on your motorcycle insurance today.
Coverage
Save Money With Your Motorcycle Insurance Coverage!
Velox Insurance has a list of motorcycle insurance discounts that you can enjoy along with our very competitive rates. See whether you qualify!
Why Buying Motorcycle Insurance from Velox is a Good Idea
Trust that our motorcycle insurance here at Velox will protect your finances should there be untoward incidents and damages. The insurance policies we have for you are made so you can save money. We have flexible payment options and a number of discounts that you can qualify for.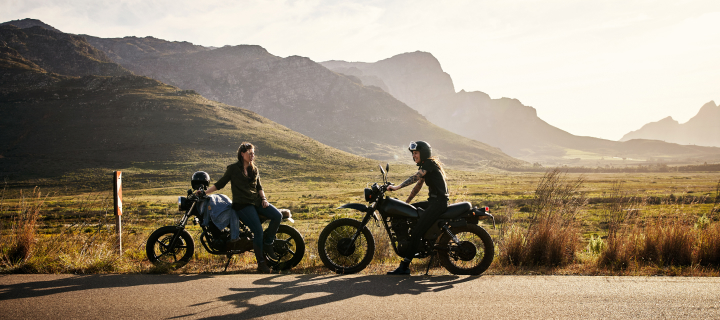 At Velox Insurance, we are committed to helping you make a smart choice. You can surely benefit from our competitive rates and hassle-free experience. Call us now at 855-468-3569 for more information or reach out to one of our local agencies today.
Common Questions About Motorcycle Insurance
Where can I get the cheapest motorcycle insurance policy?
You'd be surprised at how affordable motorcycle insurance policies are. Get a to know how much you will spend on a policy that suits your needs. Keep in mind, however, that the cheaper your policy is, the lesser your coverage you will have. It is important to weigh the benefits and risks first before deciding which policy to buy.
I'm a
first-time

motorcycle driver. How much will my insurance be?

If you have no experience with motorcycles yet, you may be categorized as high risk. The brand of your motorcycle, year, model, and its condition will be among the determinants of the cost of your insurance. And of course, it will also depend on the amount of coverage you wish to have.
Why do women get cheaper motorcycle insurance rates than men?
Based on surveys and reports, women are less accident-prone than men. That is why their motorcycle insurance rates are cheaper. However, we also consider many factors — like age, driving history, brand, model, location, and etc — when you get a quote. The best way for you to get a low rate on your premiums is to own a safe and reliable bike, as well as to maintain a clean driving history.
Talk to our agent at our office near you or you can call us at 855-468-3569 and we'll be glad to answer your queries.
Three ways to get an Motorcycle quote