At Velox Insurance we are always looking for ways to provide value to our customers and to make the policy buying and maintaining process as easy and as convenient as possible. With that in mind, we have created an intuitive, easy to navigate app that is available for download on both iTunes and Google Play.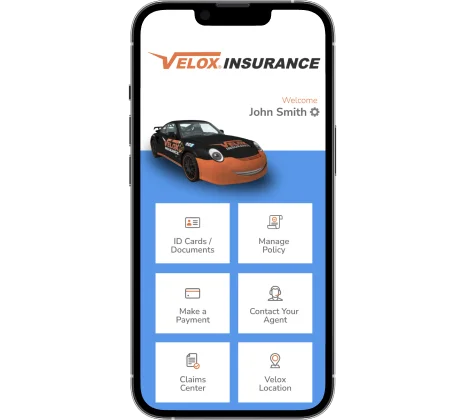 With the Velox Insurance app you can:
Avoid the hassle of searching for ID cards when you need them the most by saving them digitally on the app for easy access.
Easily submit claims and record important information such as pictures of the accident site and store voice notes for easy reference.
Quickly send pictures when needed.
Easily access links to make payments online.
Find local services such as tow trucks, body shops, car rentals, locksmiths and even locate the cheapest gas prices around you!
And much more!