Who Can't Afford to Go Without Renters Insurance in Georgia? 
By Velox | January 04, 2023
You just somehow know you need home insurance if you own a home in Georgia, but what about renters insurance for a condo, apartment, rental home, or other space that's not really yours? Isn't it the responsibility of your landlord to financially protect the place? Why should you pay for it?
Sure, the property owner must pay for any damage to the roof, walls, floor, HVAC and electrical systems, and anything else that's a part of the structure itself.
On the other hand, how about your personal possessions? What if water pipes broke and swamped your valuables? Or a fire broke out in an adjoining unit and the smoke or flames destroyed your electronics? Let's say you were left homeless for weeks or months until your space could be rehabbed. Or a break-in or vandalism occurred. Or…
The point is, there are many ways that your personal possessions could be lost, damaged, or destroyed, and if you, like a lot of Georgians today, work from your home, the crisis could literally put you out of business.
Beyond these, there are other reasons for having renters insurance in Georgia. Let's break it down.
You Might Not Even Be Able to Sign a Lease in GA Without Renters Insurance
Sometimes it's not even something you have to give a great deal of thought to. In Georgia, like a lot of other states, some property managers won't let you sign a lease for an apartment without proof of renters insurance.
They're protecting their own bottom line. Going back to that example where you work from home, let's say your apartment is burgled and your smartphone, laptops, and printers are taken. Let's say you can't afford to immediately replace all that you lost, and as a result, your income suffers. Then because of that, you can't afford to pay your rent.
Do you see how that would impact the property manager? That's why a growing number of rental properties won't even let you move in without renters insurance.
Renters Insurance Will Cover What's in Your Moving Van and Self-Storage Space
If you're like a lot of renters, your possessions might be a bit scattered. If your living space is more contained than what you're used to, you might have left some of your possessions in self-storage. With renters insurance, your things are covered there, too, for theft, vandalism, fire or smoke damage, and other calamities.
Plus, what if your possessions are stolen while you're moving them into your new apartment in Atlanta? Or one of your moving vehicles is involved in a road accident on the way to your rented space and your goods are damaged or destroyed?
All of those scenarios are covered by a standard renters insurance policy in Georgia. Just ask your insurance agent for details.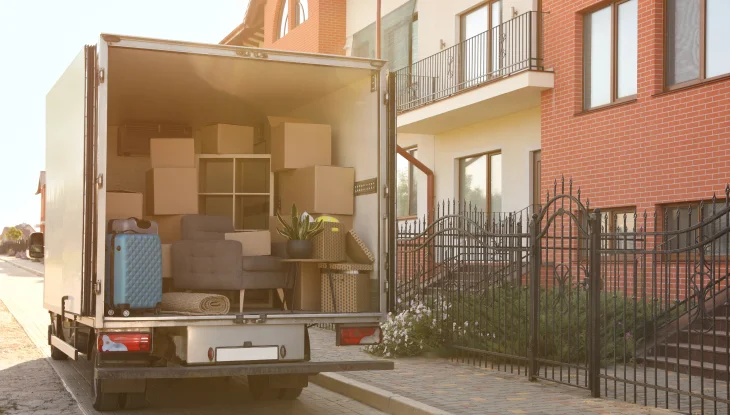 Your Georgia Renters Insurance Policy Can Cover Your Legal Costs
A visitor slips on your icy stairs and gets carried to a hospital on a stretcher. If your guest sues you, you can be legally liable for the medical costs, as well as for punitive damages and rehab. Not to mention the stiff legal costs of hiring a lawyer to defend you.
Maybe your attitude is that you'd never invite a guest to your place who'd sue you, but what if it's a service worker, or a friend of a friend, who doesn't know you well? In other cases, the injured person might be a loved one you don't want to see hampered by medical bills and lost paychecks.
Your renters insurance coverage in Georgia includes liability protection for such incidents that could save you thousands of dollars.
Georgians Can Even Get a 'Home Away from Home' With Renters Insurance
We mentioned the scenario in which your apartment is destroyed as the result of a fire starting in another unit. In such a case, not only would the personal possessions you lost be replaced through renters insurance, but your policy would also pay for temporary housing until you can return to your rehabbed space.
Imagine you and your family being displaced for a couple of months until the space can be rendered livable again. What would you do? You could try couch-surfing with friends and family for a while, but that would get cramped and awkward quickly.
The answer is renters insurance because your policy would pay for temporary housing in executive housing or other spaces you can rent by the week or month. One more stress point covered. Plus, you can typically charge your restaurant meals to your insurer if you are out of your kitchen for a covered event, such as water damage.
It Might Be Much Cheaper to Have Renters Insurance Than to Go Without
As of 2019, the average cost of renters insurance in Georgia was $209 per year. Even in our more inflationary times, the cost can break down to $20, or so, a month here.
If you do business with an independent insurance agent, who can find policies from multiple carriers, you might pay even less by carefully shopping for coverage.
Your independent insurance agent will also be able to tell you additional ways of saving, such as by accepting a higher deductible or a lower coverage limit. After all, why should you buy $20,000 in coverage if you estimate that your possessions are only worth about $10,000?
The bottom line is that renters insurance will let you sign a lease at the best spaces, and potentially pay for itself with only one calamity of the type described here. That's why it's important to look into obtaining affordable renters insurance coverage as a Georgia renter.
Get Affordable Renters Insurance in Georgia Today 
Your independent agent at Velox Insurance can help you find financial peace of mind with affordable renters insurance. Call 855-468-3569 or get a . You can also find a nearby Georgia location for a personal meeting to go over all your insurance needs.
Ready to Get a Quick Quote?