What to Do When Your Car Is Stolen in Georgia
By Velox | December 28, 2022
Being a Georgia car owner can be stressful. There's the traffic, the commuting, and keeping up with your car insurance. But none of that compares to the disaster of finding out that your car was stolen.
When the worst happens, don't panic. Read these simple steps to take when your car is stolen in Georgia.
Stay Calm if Someone Steals Your Ride in GA
Finding out that your car was stolen can be emotionally shocking, especially since many people don't realize how important their car is until it's gone. First, make sure that your car was in fact stolen — it could have been towed, someone you know may have borrowed it, or you might simply have forgotten where you parked.
Once you know for sure that someone stole your car, try to stay calm and collected throughout the process. Remember that the police and insurance company are on your side — they want you to recover your car as soon as possible.
Call Georgia Law Enforcement to Report Your Vehicle Stolen
The first step you should take when your car is stolen in Georgia is to file a police report. Be prepared to provide information such as:
Your car's make, model, year, and color
Any distinguishing features (for example, dents, scratches, or unusual trim)
License plate number
Vehicle identification number (VIN), which works like a social security number for your car
When and where your car was stolen
Details about your car's GPS system if it has one (this also includes satellite radio if you have a subscription)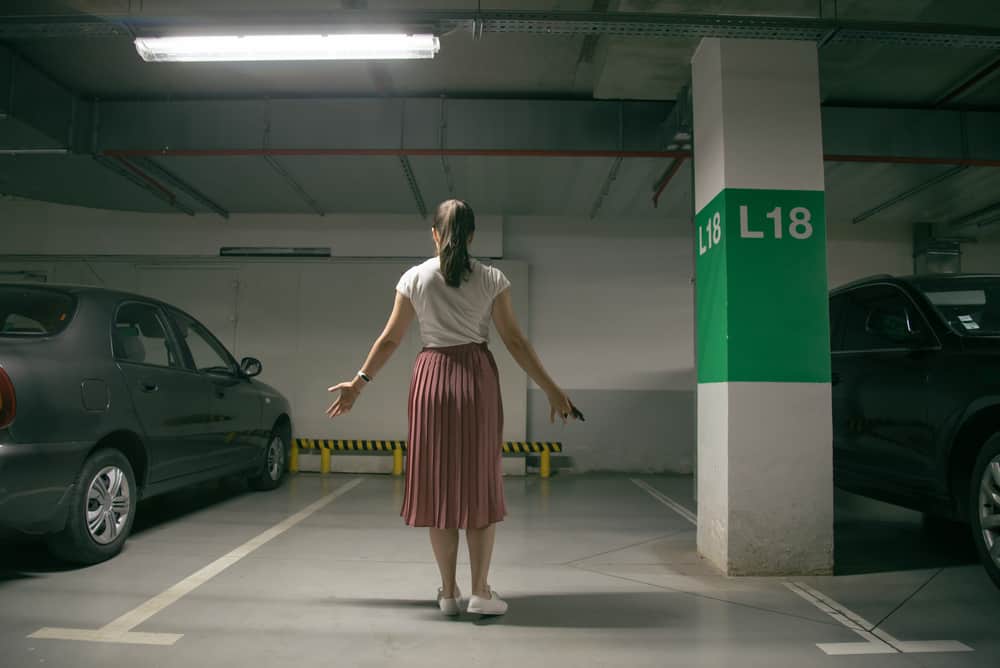 Call Your Car Insurance Company
After you file a police report, call your car insurance company as soon as possible — ideally no more than 24 hours after you notice your car was stolen. To make a claim, you'll likely need to include a copy of the police report.
When you talk to your insurance company, aim to be as detailed as possible. There can be a lot to remember when reporting the theft, so write down important facts before you forget them. If the insurance company notices any inconsistencies between your claim in the police report (even unintentional ones), they'll likely flag your claim for further investigation. This means that it'll take longer to process your claim and get your check.
Note that only comprehensive insurance will cover you if your car is stolen. The minimum required liability insurance in Georgia only covers accidents that are your fault, and collision insurance doesn't cover events like theft or vandalism. That's why it's important to ensure your car is always fully covered.
Georgians Should Call Their Homeowners or Renters Insurance Company
While comprehensive insurance will help protect the financial value of your car, coverage doesn't extend to any personal belongings inside the car when it was stolen. That means your laptop, phone, purse, or portable GPS device will be excluded by the insurance company.
The good news is that if you have homeowners or renters insurance, it should cover stolen items (yet another reason why Georgia renters insurance is such a good idea).
Call Your Car Financing Company and Banks
If you financed or leased your car, you should call the financing and leasing company to explain what happened. If your car is not covered, you'll still be on the hook to pay off your auto loan, which is why lenders often require you to carry full coverage insurance.
You'll also want to contact your banks and credit card companies to let them know about potential fraud. Vehicle registrations and other items that contain personal information can be used for identity theft. And, of course, you'll also want to cancel any cards that were in your car when it was stolen.
Have a Plan for Short Term Transportation
Once you complete all the steps above, you've done all the right things about reporting your stolen car in Georgia. In the meantime, focus on short-term arrangements, such as:
Arranging transportation for work, school, childcare, etc.
Asking people in your social networks to be on the lookout for your car
Taking steps to track and/or deactivate any devices you lost, such as a laptop or phone
If your car insurance reimburses you for rental vehicles, ask them whether you need to use specific rental companies or get a certain car type. Also, ask how your existing car insurance will cover your rental.
Finally, it may be a good idea to start shopping for a car. If your car can't be recovered, the insurance company will send you a check for the current value of your car (up to the policy limits) minus your deductible. For instance, if you have a comprehensive insurance policy with a limit of $20,000 and a deductible of $1,000, then you'll get up to $19,000 in compensation. Usually, this payment is sent directly to your financing or leasing company.
Keep Your Georgia Insurance Policies Active
Whether you recover your car or receive a payout, make sure to keep your comprehensive and collision insurance active. Unfortunately, there's no guarantee this will be the only time someone targets your car.
If you didn't already have comprehensive insurance, now is the time to get it! While your policy won't help you with your recent theft, the last thing you want is to pay for yet another replacement vehicle. Comprehensive insurance can literally save you thousands in the long run.
What If My Stolen Car is Recovered?
If you're fortunate enough to recover your car, it's important to immediately contact your insurance company, lender, and the police. If you're in the middle of making an insurance claim, you'll want to stop the process so that you can get reimbursed for any damage to your recovered car.
If your car is found after you get your insurance payout, the insurance company becomes the legal owner of your vehicle — though in most cases, you have the option to buy it back.
Before you hit the road again, search your vehicle carefully for any items that aren't yours. Also, ensure that your registration and Georgia liability insurance are still active. After all the stress, you don't want to get caught driving without insurance!
Get Affordable Car Insurance to Protect Your Vehicle in the Peach State
You can't always stop a thief from taking your car, but you can protect yourself from the financial pain that comes afterward. At Velox Insurance, we work with drivers all over Georgia to get the insurance they need at the best price. All it takes is a few minutes for a . Or visit one of our offices in person or give us a call at 855-468-3569.
Ready to Get a Quick Quote?