5 Things That Renters Insurance Doesn't Cover in Georgia (and How to Get Coverage)
By Velox | October 18, 2022
It's easy to get excited about how much renters insurance in Georgia can save you money and stress at the same time. But no insurance policy is perfect, and even renters insurance has its limits on what it covers.
So, what does renters insurance not cover? Read on for 5 things to watch out for — and how to get them covered by your renters insurance policy.
1. The Purchase Price of Your Belongings Isn't Typically Covered with Georgians Renters Insurance
It's true that renters insurance does help pay for the replacement of your belongings if they're lost or damaged in a covered event. But, by default, your policy likely covers a portion of the purchase price of your items, or the actual cash value (ACV).
How does ACV work? Suppose you bought a nice sofa for $1,500. Over the next few years you take care of your sofa, but wear-and-tear is inevitable, and the sofa gradually loses half of its value — the technical insurance term for this is depreciation. A small fire breaks out in your living room (thank goodness you have renters insurance!), and you make a claim to replace your sofa. Rather than give you a check for what you paid for the sofa, the insurance company will cover the value of the sofa, or $750.
Think of it this way: if you were to sell your sofa after years of use, you wouldn't expect to get the full $1,500. That's exactly how your renters insurance company sees it, too. So, if you want to get the same sofa, you'll need to put in another $750 to buy a new one — or look around for a used one for half the price.
How to Get Renters to Cover the Purchase Price of Your Belongings
The good news is that renters e can fully reimburse you for what you paid for your belongings. Instead of ACV, ask for a replacement cost value (RCV) policy. An RCV policy will cover the cost for you to purchase a new, similar sofa when you make a claim.
2. You Need Renters Insurance Riders in GA to Cover Special Valuables
Your everyday possessions will be covered by renters insurance, but high-value belongings are usually excluded from your policy. These items include:
Antiques and furs
Musical instruments and art
Jewelry and watches
Coins, stamps, and other collectibles
Keep in mind as well that your policy will have category limits for covering different types of items. For instance, coverage for electronics is often limited to $1,500. That's fine for most people, but if you have an expensive gaming computer, TV, or sound system, then your renters insurance will only cover a fraction of these items' values.
How to Get Renters Insurance to Cover Special Valuables
Talk to your renters insurance company about additional coverage for your special items and electronics, especially if you're a musician or keep family heirlooms in your rental home. Remember that renters insurance doesn't work retroactively — once a fire or burglary happens, it'll be too late to be covered.
3. Roommates and Non-Married Partners Are Not Covered by Default on Your Georgia's Renters Insurance
Your renters insurance coverage will include coverage for your spouse and dependents by default, as long as they live on the rental property. Roommates and domestic partners won't be able to make a claim with your insurance company, even if a fire or other covered event affected their belongings as well.
How to Get Renters Insurance to Cover Roommates and Non-Married Partners
Adding roommates is a common renters insurance question we hear. On the one hand, it's easy to do this — all you have to do is get in touch with your renters insurance company and ask them to add your roommate or partner to your policy. However, it's highly recommended that you think carefully before adding a roommate to your renters insurance.
When you add another person to your renters insurance policy, they have just as much a right as you do to make a claim. Anytime someone makes a claim, your premiums go up. Suppose that your roommate causes a fire while you're gone. They'll be legally responsible for the property damage, but they'll also be able to make a liability claim with your insurance company to cover the repair costs. So, in the end, you end up paying more in premiums for something that you didn't cause.
The better solution? Talk to your roommate about the great benefits of renters insurance and convince them to get their own policy.
4. Damage to the Georgia Rental Property is Not Included in Your Renters Insurance
One thing to know about renters insurance is that the coverage extends only to your belongings. Damage to the rental home itself, which is your landlord's property, won't be covered in your policy.
If your landlord requires you to have renters insurance, they'll likely want you to list them as an additional interested party on your policy. This doesn't mean that they'll be covered by your renters insurance. It simply means that the insurance company will notify your landlord when you change or cancel your policy.
How to Get Renters Insurance to Cover Damage to Rental Property
The great news here is that you don't have to worry about insurance for rental property damage. Your landlord will be responsible for covering that as part of their obligations to their tenants. However, if you're responsible for the damage, then your existing renters insurance policy will provide liability coverage to pay for the repair costs.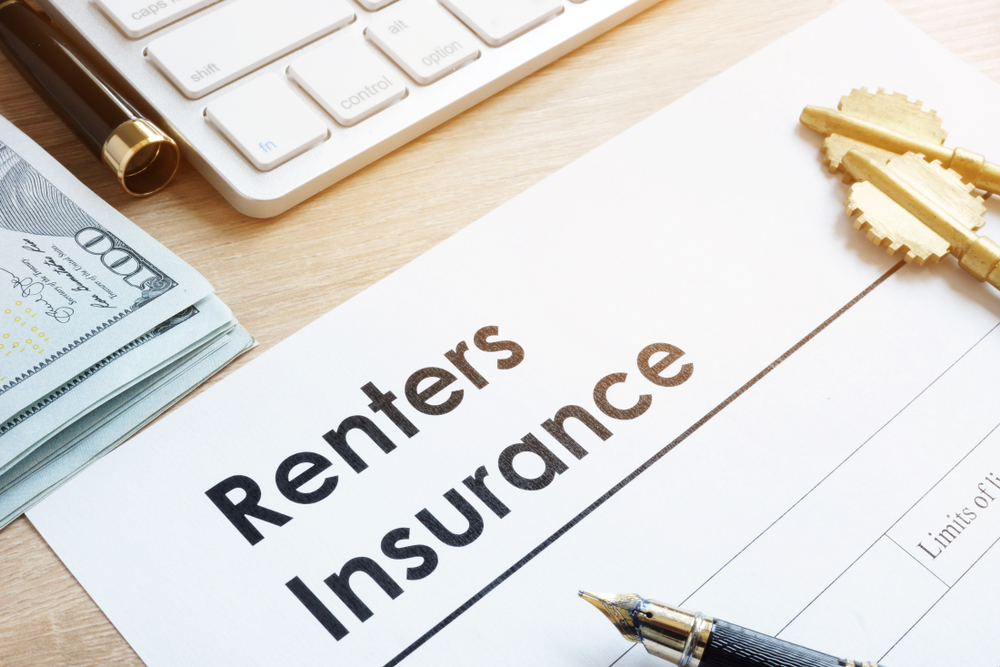 5. Damage from Floods and Earth Movements in Georgia is Not Automatically Covered
One of the most important things to know about renters insurance is that it covers only certain types of events. Fire, smoke, falling objects, and theft are just a few commonly covered events, but some types of damage won't be covered, including:
Floods
Sinkholes
Earthquakes
How to Get Renters Insurance to Cover Damage from Floods and Earth Movements
If you live in a high-risk area, talk to your insurance company about coverage for floods and sinkholes. Your policy and premium will be based on where you live, since some areas are more prone to floods and sinkholes than others.
Protect Yourself Today with Affordable Georgia Renters Insurance
Renters insurance may not cover everything by default, but in most cases, all you need to do is call your insurance company to add the protection you need. At Velox Insurance, we help Georgia renters find the exact coverage that works for them at the best possible price. All it takes is a few minutes for an online . You can also give us a call at 770-293-0623 or visit our offices in person.
Ready to Get a Quick Quote?