Your Ultimate Local Guide to Shopping for Homeowners Insurance in Lithonia, GA
By Velox | August 07, 2023
With its rich history, scenic parks, and tight-knit community, you're excited to call Lithonia home. If you own a home here, you already know about the importance of homeowners insurance. Shopping for affordable homeowners insurance in Lithonia can be a daunting task, especially if you're doing it for the first time. But don't worry – it's easier than it looks!
You'll learn about how to protect your home, your belongings, and your personal finances, as well as the "why" behind each coverage.
Why Homeowners Insurance?
Imagine the excitement you feel as a new homeowner in Lithonia as you plant azaleas in your backyard near Arabia Mountain. The next day, unfortunately, you witness a hailstorm that damages your landscaping and roof.
That's where homeowners insurance steps in! It's not just about protecting your investment; it's about ensuring that no unexpected event takes away the joy of living in beautiful Lithonia.
Homeowners insurance typically covers the following types of situations:
Damage to your home and other structures like sheds
Damage to your personal property and possessions within your home ("property protection")
Personal liability insurance to cover guest injuries
Funding for temporary living accommodations due to a natural disaster (usually known as a "covered disaster")
Choosing Your Coverage
First things first. Determine your need for the various types of coverage options available, like dwelling coverage, personal property coverage, liability coverage, etc.
Talk to your neighbors and understand the common issues faced by Lithonia homeowners.
You live in a city with a rich history. So, if you own a charming but older home, consider coverage for system replacements; especially if your home inspection uncovered signs of wear and tear that might need maintenance in the future.
Work with a Local Agent
A good agent goes a long way toward getting you the best possible deal on your new policy. On top of that, a great agent will take the time that's needed to better understand your home and the types of coverage that make the most sense for your specific situation.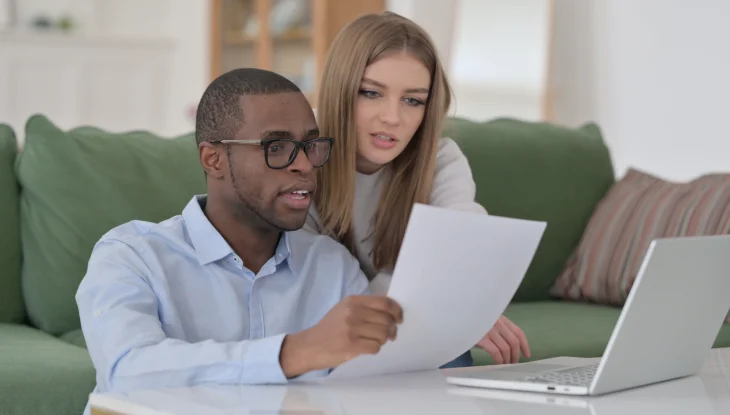 Hunt for Discounts
Who doesn't love a good discount? Ask about bundled discounts if you're getting your car insurance from the same provider. If you've recently renovated your home or installed security systems, you may qualify for a discount as well.
Remember, every dollar saved on home insurance rates is a dollar you can spend at the Lithonia Farmers Market!
Some of the more common discounts include:
Multiple Policy: This discount saves you money when you combine many types of policies under the same carrier.
Full Payment: If you pay in full each year, your insurer may give you a discount compared to paying periodically throughout the year.
Loyalty: Long-term customers may enjoy additional discounts, especially if you've been claim-free for the duration of your policy.
Claim-Free: Low-risk homeowners who have not filed a claim in the past year may receive a discount on their premiums.
Understand Your Deductible
In case of a claim, the deductible is the amount you pay out of pocket before your insurance kicks in. A higher deductible means lower premiums, but can you afford to pay that amount in case of a disaster? Strike a balance here.
Your agent can help you determine what makes the most sense given your financial situation.
Customer Service and Claims Process
Imagine needing urgent help after a storm, and you're left on hold for hours! Check reviews and ask around about the company's customer service and claims process. Remember, good service is as essential as the coverage itself.
After all, the last thing you want to deal with is a surly claims agent after a tree has fallen on your home. Don't overlook how important this aspect can be when choosing who to work with!
The "Extra" Coverages
Some events like floods or earthquakes may not be covered in your standard policy. Given the proximity to the Lithonia Quarry, it's wise to consider additional coverages if necessary.
Get Affordable Lithonia Homeowners Insurance Today
So, fellow Lithonia dwellers, don't consider homeowners insurance as a legal requirement, but as a way to protect and value what makes this city so special – your home.
To get started with your homeowners insurance quote, call 855-468-3569, go , or come into your local Lithonia office!
Ready to Get a Quick Quote?