Everything You Need to Know About Motorcycle Insurance From Velox Insurance
By Velox | August 21, 2014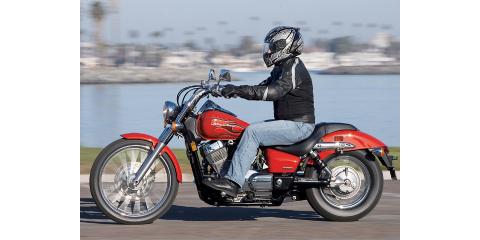 Every motorcycle owner knows insurance is absolutely vital to keep you protected and safe, so you can enjoy the open-road worry free!?Velox Insurance is a local insurance company that works with dozens of major carriers to get you the best price on motorcycle insurance.
There are a number of coverage options for your auto insurance policy. Your Velox Insurance agent will help you determine what type of coverage is best for your needs.
Bodily Injury Liability: This coverage is used when you are determined legally responsible for the injuries of another individual.
Collision Coverage: Damages caused to your motorcycle as a result of an accident will be covered under this.
Comprehensive Physical Damage Coverage: Incidents other than collision accidents are covered under this type of insurance. Theft, flooding, fires, and severe weather are examples of damage taken care of under this coverage.
Guest Passenger Liability: This type of coverage is reserved for injuries and medical expenses incurred by a guest passenger on your bike.
Medical Payments Coverage: If you or any passengers are injured in an accident, medical payments coverage will take care of medical expenses no matter who is at fault.
Property Damage Liability Coverage: Should you damage someone else?s property with your motorcycle it will be covered under property damage liability. This type of coverage in some instances covers legal fees.
Uninsured/Underinsured Motorists Coverage: This type of coverage is helpful if you are involved in a hit-and-run accident, or an accident with someone who does not have insurance.
If you?re interested in affordable motorcycle insurance, call a Velox Insurance agent today. The local insurance agency also offers car, home, rental, and commercial insurance policies. To get an insurance quote, visit Velox Insurance online or call your local office today!
Ready to Get a Quick Quote?