Have You Been Charged with a DUI in Atlanta? Here's What You Should Do Next
By Velox | May 22, 2023
If you have been charged with driving under the influence (DUI) in Atlanta, you likely have questions about how to proceed. A DUI conviction can carry significant consequences, including the suspension of your driver's license, difficulty in finding employment, and increased auto insurance premiums.
This guide will help you understand what steps you should take after being arrested or charged with driving under the influence of alcohol or drugs in Atlanta, GA.
If you have already been convicted, you will also learn how to begin the license reinstatement process and how to find affordable SR-22 auto insurance after a DUI in Atlanta.
Should I Contact an Attorney?
Yes, you should contact an attorney as soon as possible after being arrested and charged. DUI laws in Atlanta and Georgia can be complex, and the consequences of a DUI conviction can be severe.
It is highly recommended to seek legal representation from an experienced DUI attorney as soon as possible after your arrest. A skilled attorney can guide you through the legal process, help you understand your rights, and advocate on your behalf in court.
What Happens After I Am Charged?
Immediately after being arrested, you should reach out to a local attorney in the Atlanta area to help begin the process of building your defense against the DUI charge.
Additionally, you will only have 30 days to either request an administrative hearing or install what is known as an "ignition interlock device" on your vehicle to avoid the suspension of your driver's license.
If you refused a breathalyzer or blood test after being pulled over, you may also have your license suspended unless you request a hearing. This administrative hearing is separate from the criminal case that will be ongoing at the same time.
What Happens at the DUI Administrative Hearing in Atlanta?
The administrative and criminal proceedings happen in tandem, but separately. At the administrative hearing, you have the opportunity to receive a limited driving permit that will allow you to continue going to school, work, and other destinations deemed necessary for the continuance of your financial stability.
An administrative hearing does not always happen, but if you have one scheduled, an attorney can help you to prepare for the hearing. Common issues at stake in the hearing include:
The basis on which the officer arrested you, including whether you were involved in an accident.
Whether you refused the test or received a BAC of 0.08 or greater.
The administration of the test and whether it met the proper guidelines.
Whether you received notice of your right to not consent to the test.
How Does the DUI Court Process Work?
After you are arrested, you will have an opportunity to bond out of jail. A bail bond guarantees that you will return to court to appear for your trial; otherwise, you will forfeit the amount of the bond. Bail bond services can help you post bail if you do not have adequate funds. If you cannot find a bail bond agent, you may need to remain in jail until your court date.
You should reach out to a defense attorney at this time to help you navigate the court process. Your attorney can also kickstart the administrative hearing process to ensure you do not lose your license due to suspension.
Afterward, the discovery process will begin. Your attorney will try to determine the facts of the case to see if there are holes in the prosecution's arguments, such as improper handling at a DUI checkpoint. There will also be a pretrial conference between your attorney and the prosecutor.
Next, you will go through the plea-bargaining process if applicable. A jury or judge trial will commence afterward, and the court will either find you guilty or not guilty. If found guilty, your attorney can appeal the verdict in a higher court.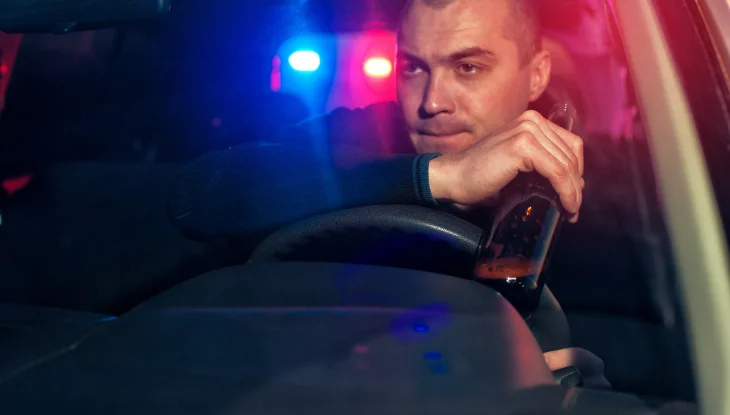 What Happens if I Am Convicted?
The exact penalties you will face if convicted of DUI in Georgia depend on whether this is your first offense. For first offenders, you can expect a range of penalties, including:
Fines of up to $1,000
Up to 12 months imprisonment
A minimum of 40 hours of community service
Completion of a DUI course
Up to 12 months of probation, either supervised or non-reporting
Random drug and alcohol screening during your probation period
A substance abuse evaluation, waivable at the request of the judge presiding over your case
Judges have some degree of latitude in determining the exact penalties you will face. An experienced attorney can ensure that you have strong representation in the sentencing process.
If you are not a first offender, the court will be much harsher in its punishments. Second and third offenders can face very serious consequences, including long-term suspension of their license or even permanent revocation and time in jail.
If you cause an injury or death due to driving under the influence, you will likely not have eligibility to reinstate your license early or apply for a hardship license.
If I Have Been Convicted, How Do I Reinstate My License?
If you are a first offender, Georgia will suspend your license for 12 months. After 4 months, you will have the opportunity to reinstate your license based on meeting the following requirements:
You must wait for the entirety of the 120-day (4-month) suspension period.
You will provide a Certificate of Completion of an approved DUI course to the state.
You will pay the fine associated with your specific type of reinstatement by mail or in person.
If you have refused to undergo any type of alcohol or drug testing, you will have your license suspended for at least one year.
An attorney can help you to figure out how to navigate the reinstatement process as well as handle the paperwork side on your behalf.
Find Affordable SR-22 Auto Insurance in Georgia Today
If you have received an SR-22 financial responsibility reporting requirement due to your DUI conviction in Atlanta, reach out for a quick , give an agent a call at 855-468-3569 or visit your local Velox Insurance office in person.
Ready to Get a Quick Quote?