4 Reasons You Need Comprehensive Auto Insurance Coverage in Georgia
By Velox | February 20, 2023
It's legal in Georgia to carry an auto insurance policy that doesn't include comprehensive coverage. But should you? We've got four reasons (among others) you should at least ask your independent insurance agent to provide you with a cost quote for comprehensive coverage.
But before that, let's answer what might be your first and very basic question.
What Is Comprehensive Auto Insurance Coverage for Georgia residents?
You can think of comprehensive as being the sibling of collision coverage. That is, it's similar … but different in key ways.
Collision is just what it sounds like: A coverage option that offers financial protection when you collide with something, regardless of who is at fault. Insurance policies cover up to a certain amount. If there are still needed repairs, your collision coverage kicks in. You can quickly get your car fixed and back on the road.
However, road collision isn't the only way your vehicle can be damaged, disabled, lost, or totaled. Comprehensive insurance pays for covered damage to your car even when something happens while it's parked in a lot or (supposedly) safely stored in your garage.
Think your car is unlikely to suffer damages when you're not even behind the wheel? Read on for just a few reasons you should seriously consider comprehensive coverage.
1. Most People Mean Well
We placed the emphasis on most because it's not everyone who'll leave you harm-free. It's those other folks you have to worry about, like the ones who might steal your vehicle (and auto thefts are "skyrocketing," according to a 2022 report from the National Insurance Crime Bureau), or maybe those who would key it from back to front because you took the parking space they felt they deserved.
The point is, the relatively few bad seeds can cost you plenty. Comprehensive provides coverage for the high cost of auto theft and vandalism.
On a related note, you can earn significant car insurance rate discounts by installing anti-theft devices on your vehicle, saving you on the cost of insurance premiums as well as the hassle of losing your car. Ask your car insurance agent for details.
2. Georgia Wildlife Can't Take Financial Responsibility
If you have collision coverage and are involved in an accident with another driver, either your insurer or that other driver's insurance company will kick in for repairs, depending on which driver is at fault. But what if it's a jerk of a deer causing the collision? Or a black bear or a cow? You'll find all these in the state of Georgia.
Whatever it is that wanders in front of your car, causing major damage, the animal doesn't have insurance or deep wallets.
You think it's a long shot that you'll need comprehensive coverage to protect against such an event? Drivers in Georgia get into between about 45,000 and 55,000 deer-car collisions a year. Not such a rare occurrence.
For that matter, even a big bird strike can shatter a windshield or lead to more serious damage if you try to avoid the winged missile.
Take long weekend road trips to see the wildlife in Georgia, but be sure to protect your finances against too-close contact.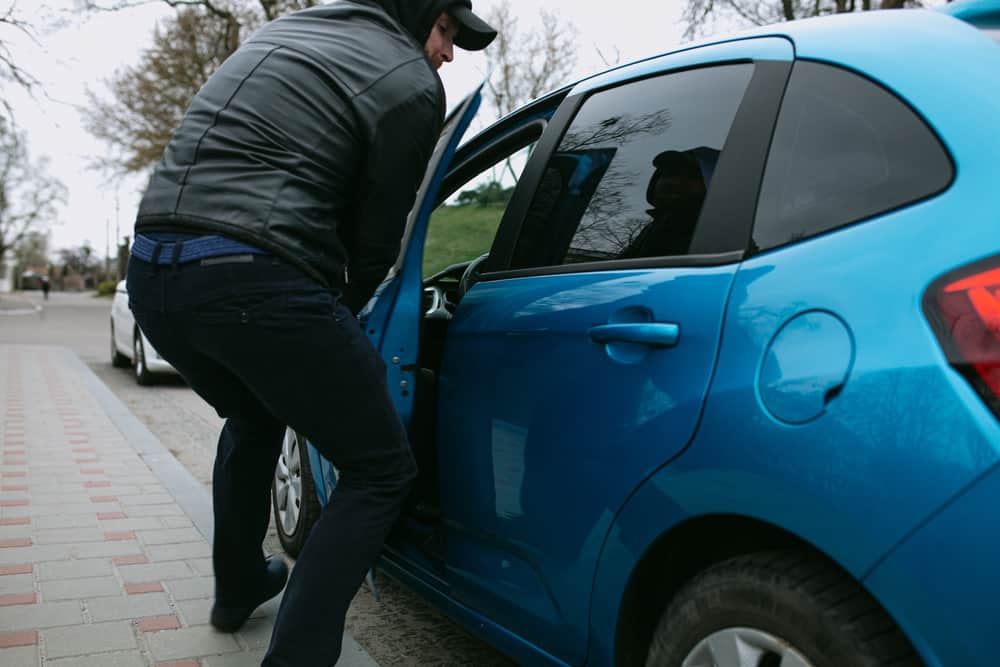 3. The Weather Doesn't Just Turn Nasty on You
Weather can do a job on your car, too. Residents of the Peach Tree State have seen it all, even including the occasional snowstorm. Even a garaged vehicle can fall victim to tornadoes, hurricanes, fire, or flooding.
And if your vehicle's on the road or parked outside during a hailstorm, or falls into a sinkhole, or … well, the point is that there's an almost endless number of ways nature can do a serious job on your ride. And once again, it's comprehensive coverage to the rescue.
4. Stuff Happens
You'd think we'd mostly have the auto risks covered by mentioning fire, hail, theft, vandalism, sinkholes, and everything else we wrote about, but we're not through. There are other damaging, non-collision auto risks not even mentioned here because some of it is, quite frankly, beyond even our rather vivid imaginations.
For instance, your comprehensive auto insurance will cover you for direct meteorite strikes on your vehicle. Or if you just happen to park under the only tree that's about to lose a 100-pound limb from a 60-foot fall. Or a gas line explodes under your parking space. Or a bear gets into your car for food you left there when camping and destroys your car trying to get back out (which we only bring up because it has actually happened).
We could go on like this for a while and still miss many of the odd occurrences that could disable or destroy your car in an instant. What it all adds up to is the need for comprehensive coverage for non-collision damage you literally can't imagine ever happening.
Get a Quote from an Independent Agent
Independent insurance agents don't work for any one insurance carrier. Instead, they've established working relationships with multiple carriers. Why do you care?
This means something to you for bottom-line reasons. If your agent only worked for one insurer, that insurer would be the only choice you'd have. Take it or leave it. An independent agent, on the other hand, can go shopping for comprehensive coverage from several sources to bring Georgia drivers the best of several options in terms of both cost and benefits.
Best of all, it costs nothing to just ask for a quote.
Find Affordable Auto Insurance in Georgia Today
Your independent agent at Velox Insurance can answer all your questions about comprehensive auto insurance, and help you find affordable coverage. Call us at 855-468-3569, get a , or you can also find a nearby Georgia location here for a personal meet-up with an agent.
Ready to Get a Quick Quote?