The Benefits of Bundling Auto and Renters Insurance in Georgia
By Velox | August 14, 2023
As a Georgia resident, you stand to benefit by bundling your Georgia auto insurance and renters insurance policies with the same company. When you bundle, you can save money, conveniently pay your premiums, and enjoy better customer service.
From Dalton to Valdosta, read on to learn more about the many insurance bundling advantages in the state of Georgia!
Bundling Discounts
Many insurers will offer you a multi-policy discount when you opt for their auto and renters insurance combo. Other types of insurance may qualify as well, including ATV or RV insurance – especially useful if you're exploring Georgia's many great national parks like Cumberland Island.
These premium discounts can often run into the double digits, making this a no-brainer if you're looking to save money on both your auto and renters policies.
Cost savings with bundled insurance boil down to the fact that the insurer will view you as a more valued customer, and in turn will be likely to provide additional discounts to keep your business.
Convenience
Bundling insurance policies can make life simpler. You'll only have to deal with one insurance company, one renewal date, and one set of policy documents. This can also simplify the process if you ever need to make a claim.
Many insurers also offer a single sign-on account that allows you to manage all of your policies from one portal, meaning you will also save time on monitoring your plans and submitting claims if needed.
You may also have one representative assigned to each of your policies. This means if you have any questions or run into problems, you will have one point of contact you can reach out to for both.
One Deductible
An insurance deductible is the amount of money you, the policyholder, must pay out-of-pocket towards a claim before your insurance coverage kicks in.
In some cases, your insurer may offer you a single deductible spread across all of your bundled policies. So, for example, if you submitted a claim for fire damage or theft that affects both your apartment and your vehicle, your insurer may only require you to pay one deductible.
To better understand how this benefit can save money on insurance, here is a claim example:
A fire damages both your apartment and your car. You submit a claim promptly to your insurer. The amount of damage is $5000 in total to your property.
Your deductible for your auto insurance is $1000, and your renter's insurance deductible is also $1000.
However, your insurer only requires you to pay one deductible of $1000. While normally you would need to pay both deductibles, in this instance you pay only one. This is a savings of $1000.
Needless to say, one deductible spread across multiple policies and claims can save you a lot of money!
Better Customer Service and Higher Priority
If you are a multi-policy holder with a company, insurers will value their relationship with you more. That means you often benefit from higher-priority customer service and special access to staff who can assist you with claims or questions about your policies. Southern hospitality is the best kind, after all!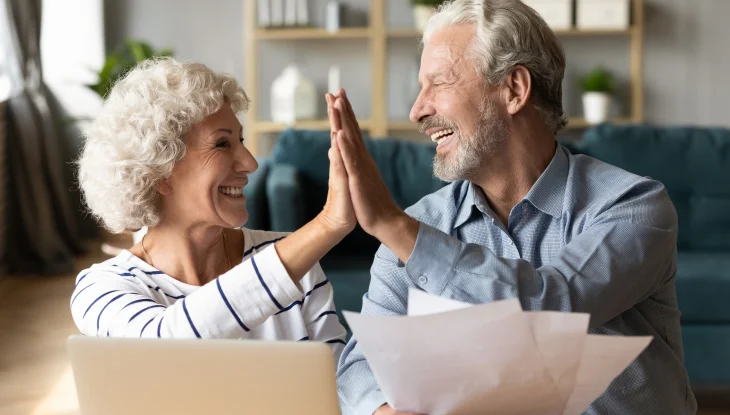 Improved Renewal Chances
If you have to file a claim, there's a lower chance your insurer will choose to cancel your policy because you have multiple policies with them.
After all, as a multi-policy holder, you are a valuable client, and insurers want to keep your business. You may also find that upon renewal you have easier access to more affordable premiums and other exclusive discounts.
Coverage Gaps Spotted Sooner
When you bundle your policies, your agent can more easily spot any coverage gaps to ensure you are fully protected.
Some gaps a sharp agent may point out to you include:
High-Value Property: Homeowners, renters, and auto insurance policies typically have limits on how much they'll pay for certain types of personal property. If you own high-value items like jewelry, fine art, or expensive electronics, you might not have full coverage unless you purchase additional endorsements or riders.
Rental Car Coverage: Many people believe their personal auto insurance or credit card benefits will cover any damage to a rental car. However, this coverage can be limited and might not include certain types of damage.
Life Changes: If you have a new roommate join your apartment living situation, they will need their own policy. Additionally, if you have a partner move in to live with you, you may also need to modify your existing coverage.
Business Use of a Personal Vehicle: If you use your personal vehicle for business purposes, your auto insurance policy might not cover you in the event of an accident. Instead, you may need a commercial auto policy or a personal policy with a business use endorsement. That way, you're covered even if you need to drive down to Savannah for business.
Greater Customizability
Some insurers may offer more flexibility and options for tailoring your coverage to your specific needs if you're bundling policies.
Some of these customizations may allow you, for example, to have some overlap in property damage coverage between the different types of assets you have. The needs of someone in a small town in Georgia may be different than those of someone in Atlanta, after all.
When Bundling Doesn't Make Sense
While there are many benefits to bundling, make sure you have the correct types of coverage tailored to your individual needs and lifestyle. Even when an insurer offers a bundling discount, it doesn't mean you will need all of the different protections the combined plans provide.
Most people will need both types of policies to protect their homes and vehicles. But, if you live in a bigger city with access to public transportation, you may only need a renters insurance policy since you don't own a car.
Bundle Your Auto and Renters Insurance Today and Save
To learn more about bundling your auto and renters insurance policies, get in touch with Velox Insurance today over the phone at 855-468-3569, , or at your local Georgia office.
Ready to Get a Quick Quote?