The Penny Pincher's Guide: Affordable Auto Insurance Tips in Georgia 
By Velox | October 16, 2023
Hello, frugal folks of the Peach State! If you've ever felt the pain of paying too much for car insurance, you're not alone. But fear not! Georgia may be known for its juicy peaches and sticky summers, but it's also home to some sweet deals and budget-friendly car policy options — if you know where to look.
Buckle up as you journey down the road to affordable auto insurance tips with this penny pincher's guide!
Take Advantage of Every Possible Discount
Who doesn't want a good discount? Especially when it comes to auto coverage. Here are a few to consider:
Safe Driver Discount: Been a while since your last fender bender or ticket? Some companies reward safe driving! Maintaining a clean driving record goes a long way.
Multi-Car Discount: Got more than one vehicle? Insure them together to potentially save some dough.
Good Student Discount: If you or someone in your family is a student and hits the books hard, those good grades might translate to savings.
Increase Your Deductible If It Makes Sense
If you can afford to pay a higher deductible in the unfortunate event of an accident, you can significantly lower your premium. Just make sure you're not pinching pennies only to find yourself in a financial pinch later!
The key behind calculating what deductible makes sense for you is based on the amount of personal savings you have on hand to "self-insure."
In other words, do you have cash in the bank to cover your deductible? If so, you may be able to handle a higher deductible even if you don't have many opportunities for utilizing discounts and savings.
Bundle Different Types of Insurance with the Same Provider
The idea behind bundling stems from the idea that an insurer wants as much of your business as possible. Rather than see you apply for policies from separate companies, an insurer may offer you an incentive to bundle all your individual policies with them directly.
Most people needing car insurance also need to cover their liabilities and property through renters or homeowners coverage. Reach out to your agent to see if you can earn a discount by bundling these policies together.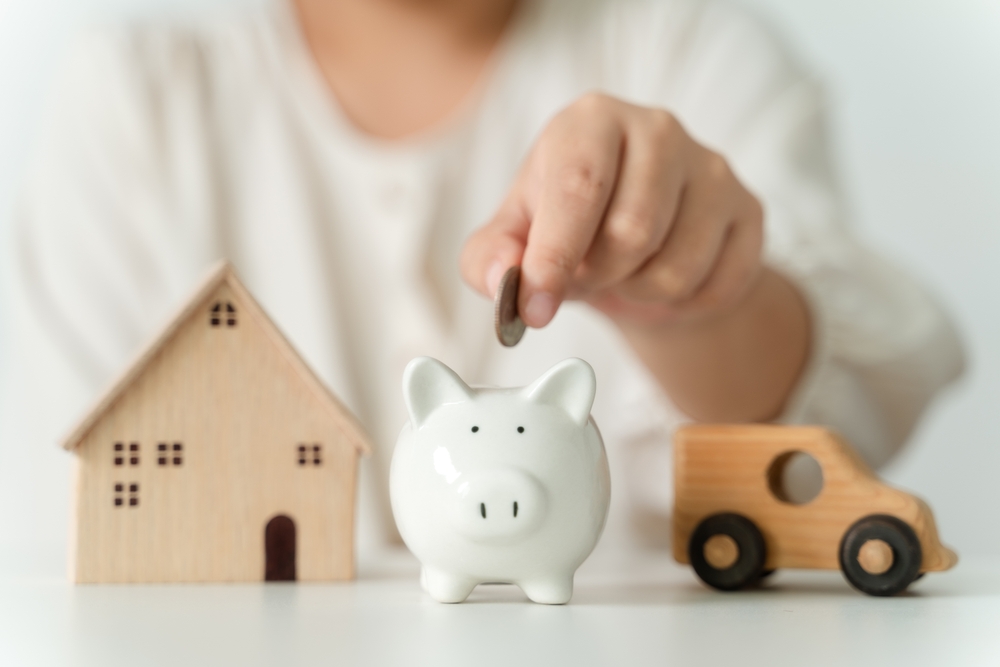 Ask Your Agent About Member Discounts 
Some companies offer discounts if you're a member of certain organizations or work for particular employers. So, whether you're a teacher, veteran, or part of a large company, it might be worth asking!
Take a Defensive Driving Course
Georgia often smiles upon those who take defensive driving courses. A few hours spent in class might lead to long-term savings on your policy. Best of all, a defensive driving course can also improve your skills and help you to avoid insurance-cost-increasing accidents! 
Make Use of Other Types of Transportation If Possible
Many insurers offer low mileage discounts. If you've started working from home or have reduced your driving for any reason, let your insurer know. You could end up paying less.
Easy ways to drive less include:
Using Public Transit: If your city has public transit, such as MARTA in the Atlanta area, consider shifting a portion of your travel to the local transit system.
Riding a Bicycle or E-Bike: If you can manage it, a bike ride to a local shop or your office if you live close enough can be a great way to reduce the mileage on your primary vehicle.
Living in a Walkable Neighborhood: Major cities in the state of Georgia, such as Atlanta, have great walkable and family-friendly neighborhoods like Inman Park and Reynoldstown. If you can swing a home in one of these areas, you can reduce your car use!
Keep an Eye on Your Credit Score
In Georgia, insurance companies can use your credit history when determining rates. Keeping a good credit score can be beneficial not only for your finances but for your auto policy rates, too.
Assess Your Auto Insurance Needs Every Year
Changes in your life can also affect your rates. Whether you move, buy a new car, or add a driver to your policy, make it a habit to review your insurance needs annually. Adjusting coverage limits and comparing insurance quotes can help you figure out what makes sense for your own budget.
During Tough Economic Times, Here's an Easy Way to Save Money on Auto Insurance
Get more savings by requesting an auto insurance quote online today from Velox Insurance! You can also reach out to a friendly local agent on the phone at 855-468-3569 or by visiting an office in your Georgian neck of the woods!
Ready to Get a Quick Quote?