7 Commercial Insurance Tips Every Georgia Entrepreneur Needs to Know
By Velox | March 13, 2023
Your goals as a new entrepreneur include building a profitable business, accomplishing product-market fit, and building sustainable operations that can contend with diverse economic conditions.
Another important decision is getting the right kind of business insurance. Even experienced owners may see this as a daunting topic!
To help you better understand the rationale for protecting your personal and company assets with these policies, we have compiled this list of 8 commercial insurance tips every Georgia entrepreneur needs to know.
Read on to gain insight into the differences between insurance types and what you may need to protect your business!
1. Understand the Risks Your Company Faces
Every company has a unique risk profile. For example, a lawncare operator may incur risks associated with damaging a customer's property or on-the-job employee injuries. A bookkeeping business, on the other hand, may have risks associated with financial pitfalls.
2. Identify the Types of Commercial Policies Available
The State of Georgia has assembled a comprehensive 68-page guide to business insurance, and it's a must read!
The main types of products include:
Builder's Risk: Construction firms and property owners will typically have one of these policies. Protections include fire, wind, theft, lightning, hail, vandalism, and more.
Business Owners Policy (BOP): BOP acts as a type of umbrella insurance that provides protection against multiple types of risks, including property, business interruption, and liability.
Commercial Auto: If you plan to use vehicles in your operations, a commercial auto insurance policy not only meets legal requirements but also protects vital capital assets.
General Liability: This essential type of protection helps to cover your business against claims such as property damage, bodily injury, and other types of liability.
Professional Liability: General liability policies typically do not cover the risks that professional liability coverage does. This type of coverage applies to businesses such as accounting firms, legal offices, and physician private practices.
3. Make Use of Bundling to Save Money
Most insurers will allow you to bundle distinct types of commercial policies. In return for your loyalty, the company will typically reward you with a discount.
This discount differs from company to company, but in many cases, it can make sense to engage in bundling with a trusted and large insurer.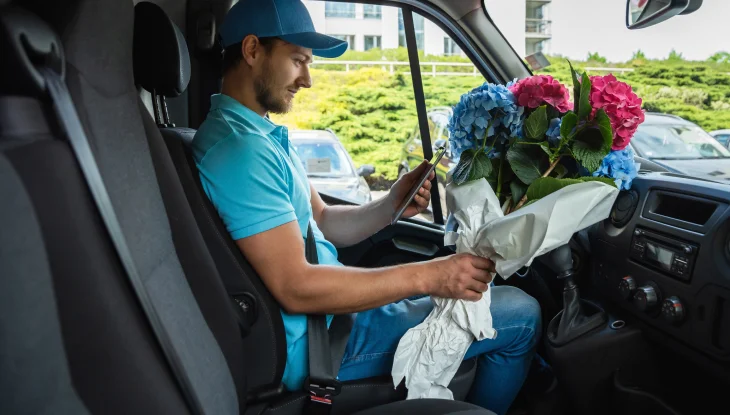 4. Read the Fine Print
Insurance contracts can have significant complexity. Commercial policies may also have unique language or features that new entrepreneurs may struggle to understand.
While your agent can work with you to better understand the fine print, we have also compiled a helpful guide that can help you better understand the differences between commercial and personal insurance.
The main differences between these two types of policies include:
Coverage of your assets, including passengers of vehicles.
Additional coverage of employees via "additional insured."
Higher limits associated with commercial claims.
Protection of assets used for enterprise purposes.
5. Ensure Each of Your Policies Remains Up to Date
If one of your policies lapses, dire consequences could ensue. Your business may face the following consequences in this scenario:
Loss of Coverage: The immediate problem associated with a lapse in one of your business policies is the possibility your company may be exposed to the risks that the policy intended to cover.
Legal Issues: State licensing requirements may apply to some types of businesses, and these requirements may include a dictate to hold insurance.
Increases in Premiums: Insurers may also raise your insurance rates if you fail to make a payment or allow your coverage to lapse.
To avoid a lapse in coverage, ensure that you pay premiums on time. An automatic payment via your business checking account or with a credit card may help to avoid late payments.
You should also designate someone in your business (or take on the responsibility yourself) to monitor updates from the insurance company about the status of your policy, as well as any upcoming deadlines.
You may also want to set reminders via a project management tool to remind yourself to double-check your insurance status. This will help to keep your business running smoothly.
6. Know What to Do If You Need to Make a Claim
If you have multiple types of policies spread across different insurers, you will want to know exactly how to file a claim if necessary.
Delays in filing claims can result in the claims adjuster rejecting your claim. The very survival of your enterprise may depend on your timeliness in properly filing a claim.
Regardless of whether you run a home-based business or a larger operation, you want to ensure that you have the necessary information to file a claim as soon as you need to.
7. Still Unsure of How It Works? Check Out the SBA's Website
The SBA website provides ample guidance about commercial insurance to new entrepreneurs across the US along with a host of other important topics.
This site explains how to pick the right type of policy, the most common types of insurance offered to businesses, and the steps you need to take to purchase the right plan for your business needs.
The SBA also offers resources for new entrepreneurs who want to acquire financing and capital to develop their operations.
Find Affordable Commercial Insurance in Georgia Today
At Velox Insurance, we have the knowledge and experience to assist you in making good decisions on the amount and type of business coverage you should hold to protect your valuable assets.
Call us at 855-468-3569, get a , or find a nearby Georgia location to get started today!
Ready to Get a Quick Quote?