5 Tips to Keep Your Business Running Smoothly in Georgia
By Velox | June 08, 2022
What if you could have your business running smoother overnight?
Think of your business as a large machine made of many different parts. If you neglect these different parts (including neglecting getting the best insurance), a business may slow down or even grind to a halt. If you give these parts the time and attention they deserve, you can create a business that runs smoothly.
But what are the different aspects of your business that you need to concentrate on? What do you need to do to create a smoothly running business? Keep reading to discover 5 tips to help you run a smoother business.
1. Be a "Face-to-Face" Leader
When you run a business, your life tends to be very busy. Business travel, meeting with community leaders, and simply focusing on the big picture in your office may keep you busy for most of any given day.
However, you should still take the time to be a face-to-face leader for your employees. That means leading your own meetings each month, personally visiting your different departments, and creating an open-door policy if employees have any concerns.
All of this shows that you consider your employees very valuable. Just as you invest your time in your workers, they will invest their effort into improving your company.
2. The Power of Delegation
Some business leaders effectively built their companies from the ground up. Once the Business Owners Policy is in their name, they often have a tendency to micromanage every aspect of the business.
For a plucky startup, this kind of micromanagement may actually work. As your company grows, one thing becomes clear: No matter how skilled you are or how hard you work, you won't be able to handle everything yourself.
The best leaders learn to delegate. As you get to know your employees, their special skills will begin to be apparent. Over time, this allows you to delegate certain responsibilities to the people most adept at handling them.
3. Emphasize Client Relationships
By now, you have probably spent a lot of time establishing clients for your business. If you want your business to continue to succeed, it's important to focus on those client relationships so your clients don't get poached by the competition.
What can you do to really focus on client relationships? Try to personalize all communication with clients and see them face-to-face (say, by taking them out to lunch) when possible. Make sure you understand what their different pain points are so that you can better recommend the products and services they need.
Once clients see you are treating them as more than just a paycheck, they will become loyal brand ambassadors for your company. Keep in mind that if you are regularly traveling to see clients, you should invest in commercial auto insurance.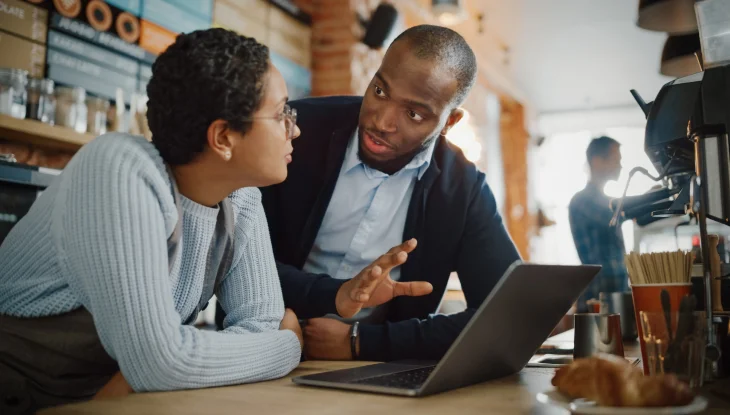 4. Establish and Communicate Standards
Every employer says they expect the best from their employees. Ask yourself: Have you ever defined what "the best" is or provided examples of what "the best" looks like?
It's important to establish your expectations in writing and promote those standards every day. When employees exceed those standards, you should single them out for praise and special rewards.
This helps improve company performance because workers know what you want. It boosts company loyalty when employees realize how closely you are paying attention to them.
5. Install the Right Technology
The skill and enthusiasm of your employees can only go so far. To take your company to the next level, you need to invest in the right technology.
For example, a good CRM is a major game-changer when it comes to both customer service and sales. Email management software can help you plan and execute a great email marketing campaign. A good phone tree program can help any business that receives many phone calls a day run more smoothly.
Consult with your employees about what their needs are before investing in new technology. This kind of collaborative approach boosts employee loyalty while making it likelier for you to get the technology your teams really need.
Protecting expensive technology calls for the right type of commercial insurance.
Great Leadership Starts With Great Georgia Business Insurance 
Now you know our best tips for running a smoother business. However, even the smoothest business can grind to a halt when you don't have the insurance coverage that you and your employees deserve.
To learn more about how we can assist with your insurance needs, all you have to do is find a and we'll do the rest! Or you can just give us a call at 770-293-0623. Finally, you're welcome to visit us in person at one of our convenient locations.
Ready to Get a Quick Quote?