4 Things to Consider When Shopping for Car Insurance in Georgia
By Velox | October 12, 2022
Whether you're a first-time car owner or moving from out of state, finding affordable auto insurance in Georgia can seem like an impossible task.
But believe it or not, it's possible to learn how to shop for car insurance that gives you the best deal. Here are four things to consider when shopping for affordable car insurance in Georgia.
1. How Much Coverage Are You Required to Have in Georgia?
Almost every state requires some form of car insurance, and Georgia is no exception. The state-required minimum car insurance limits in Georgia are:
$25,000 for bodily injury liability coverage (per person)
$50,000 for bodily injury liability coverage (per accident)
$25,000 for property damage liability
If you're at fault for an accident in Georgia, bodily injury liability coverage pays for the medical bills of other drivers, while property damage liability covers costs to repair or replace other people's cars and property that were damaged in the accident.
Keep in mind that your required coverage may go beyond just the state-required minimum. If you're leasing or financing your car, then you may be contractually required to take out additional insurance coverage — typically, collision and comprehensive insurance. Read through your leasing or financing agreement carefully so that you don't put yourself in a situation where you're breaking your contract.
While you won't get in trouble with the DMV for not having collision and comprehensive insurance, if the leasing or financing company finds out that you've dropped this coverage, they can usually take out a policy on your behalf and charge you the premium. If that happens, you can be sure that they won't be looking for the best deal on car insurance.
When learning how to shop for car insurance, the best lesson is to take matters into your own hands and do the shopping yourself.
2. How Much Auto Coverage You Actually Need in Georgia
Sticking with the bare minimum insurance coverage is fine if you want to get by. But the purpose of car insurance is to protect you and your family when the unexpected happens, and most Georgia drivers can greatly benefit by adding some extra coverage — maybe even full coverage car insurance.
As you shop for car insurance quotes, ask yourself this: If I got into a car accident today and it was my fault, what would happen? What if my car were totaled or stolen?
Remember that liability insurance only helps when someone else is at fault for the accident. When you're to blame, you'll be responsible for covering your own medical and car repair bills.
If you can't afford to repair or replace your car, you're not alone. That's why so many people decide to get extra insurance coverage.
Here are a few examples of how additional car insurance can save you money and give you peace of mind:
MedPay coverage complements your existing health insurance coverage and compensates you for lost wages while you recover from an accident — regardless of who caused it.
Collision and comprehensive insurance protects you by helping to pay for repairs when you are in a collision, regardless of who is at fault (collision insurance) or when something happens to your car, typically when you are not in it (fire, theft).
Rental reimbursement helps pay for a rental car for you to use while your car is in the repair shop.
Uninsured/underinsured motorist (UM/UIM) coverage protects you when you're involved in an accident with another driver who doesn't have insurance or enough insurance of their own. UM/UIM coverage comes standard with Georgia car insurance policies unless you waive coverage in writing. But if you do so, you'll be exposing yourself to the possibility of having to pay for a car accident that wasn't even your fault.
Get in touch with a car insurance company agent to learn more about the different types of car insurance and which level of coverage is right for you.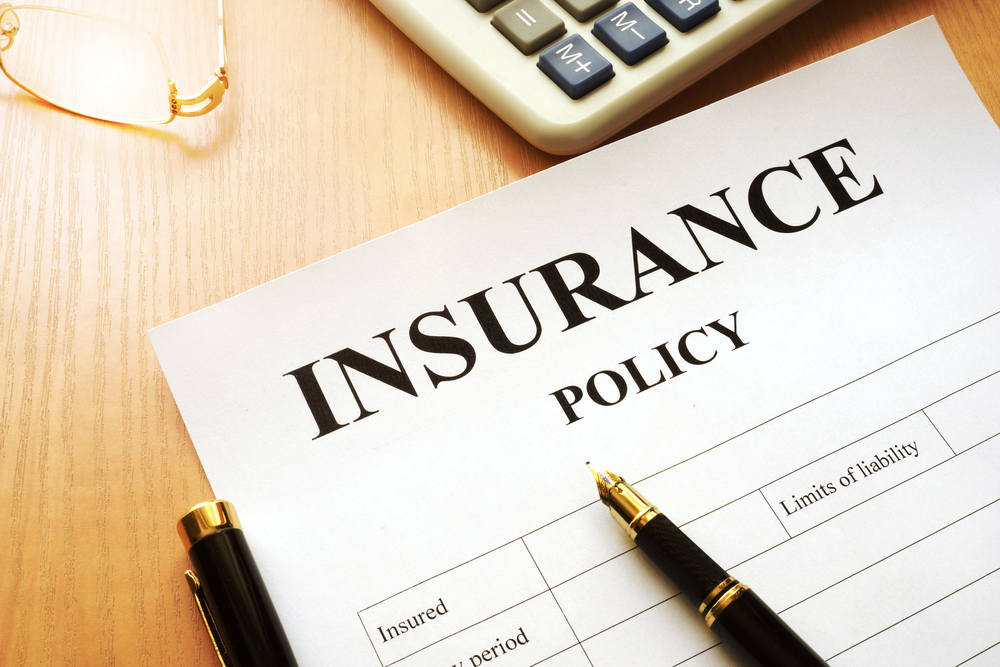 3. Available Discounts for Car Coverage in Georgia
As you get your first round of Georgia car insurance quotes, it's normal to feel a bit of sticker shock and wonder why your car insurance rates are so high.
But the good news is that this shouldn't be the end of your search for affordable auto insurance in Georgia. Insurance companies love offering discounts. A few common ways to save money on Georgia car insurance include:
Being a good driver: Georgia drivers with no traffic violations (like speeding tickets) pay less for their car insurance.
Bundling your policies: Customers who bundle their car insurance with other policies, such as home insurance, can get a discount on both.
Taking a safety course: If you complete an approved defensive driving course, you can look forward to lower car insurance premiums.
On the one hand, there are plenty of factors that influence your car insurance premium in Georgia. But with a little creativity and asking around, you'd be surprised how easy it is to bring down those rates through discounts that you're entitled to.
4. Getting Multiple Quotes for Insurance Comparison Shopping
If you were shopping for a car, you wouldn't jump at the very first offer you got, no matter how good it seemed. Shopping for car insurance works the same way.
When you talk to different car insurance companies, make sure that you're giving them the same information, including the same address, driving history, and type of car insurance you're interested in. That way, you're comparing "apples to apples" and can make an informed decision about which car insurance company is giving you the best value for your money.
Ideally, you should work with an insurance company that can provide multiple quotes. That way, you're letting the insurance company do the hard work by reaching out to different insurance carriers and presenting you with a single, easy-to-read list of insurance options. And since you're only providing your information once, you know that the different quotes for the exact same coverage.
Everyone Deserves Affordable Auto Insurance in Georgia
Shopping for the right car insurance doesn't have to be hard or expensive. At Velox Insurance, we help drivers quickly find affordable auto insurance in Georgia so they can get on the road with the protection they need. All it takes is a few minutes for an online . You can also give us a call at 770-293-0623 or visit one of our offices in person.
Ready to Get a Quick Quote?