3 Ways Your Local Insurance Agency Offers Personalized Service & Industry Leading Rates
By Velox | May 03, 2014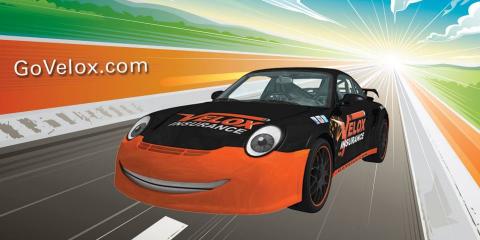 What do you look for in an insurance company? National brands with humorous commercials are not your only choice for comprehensive, affordable coverage. There is a way to get high value home, rental, motorcycle, and commercial policies in the state of Georgia.?Velox Insurance?proudly operates 22 local branches?and an additional location in Indiana so communities can experience the personalized, friendly one-on-one experience of a local insurance agency.
Despite a personal approach, Velox harnesses the power of larger insurance companies. They maintain the most convenient and affordable insurance coverage choices in the country through:
Partnerships with dozens of major insurance companies.
An online platform, quick quotes, and immediate coverage.
Extensive coverage including: boat, watercraft, RV, motorcycle, home, commercial, auto, ATV, renters, life, and more!
Since 2003, Velox Insurance has provided competitive rates and superior customer service to Georgia. A steadfast commitment to excellence across the organization has propelled the insurance company?s substantial growth over a relatively short period of time. Experience the choice between the convenient, 3-step online experience or stop by one of 22 locations to speak with experienced agents who will greet you with a smile. The Velox team will be ready to answer all of your insurance questions and get you the coverage you need.
Velox Insurance makes getting an appropriate, affordable insurance policy easy?and local! Experience what it means to get trustworthy, personalized auto, home, rental, and commercial insurance from the insurance agents who really know Georgia, and live to serve its friendly citizens!
Call (855) 468-3569 to find the insurance agency near you and?Get a Quote online in minutes.
Ready to Get a Quick Quote?